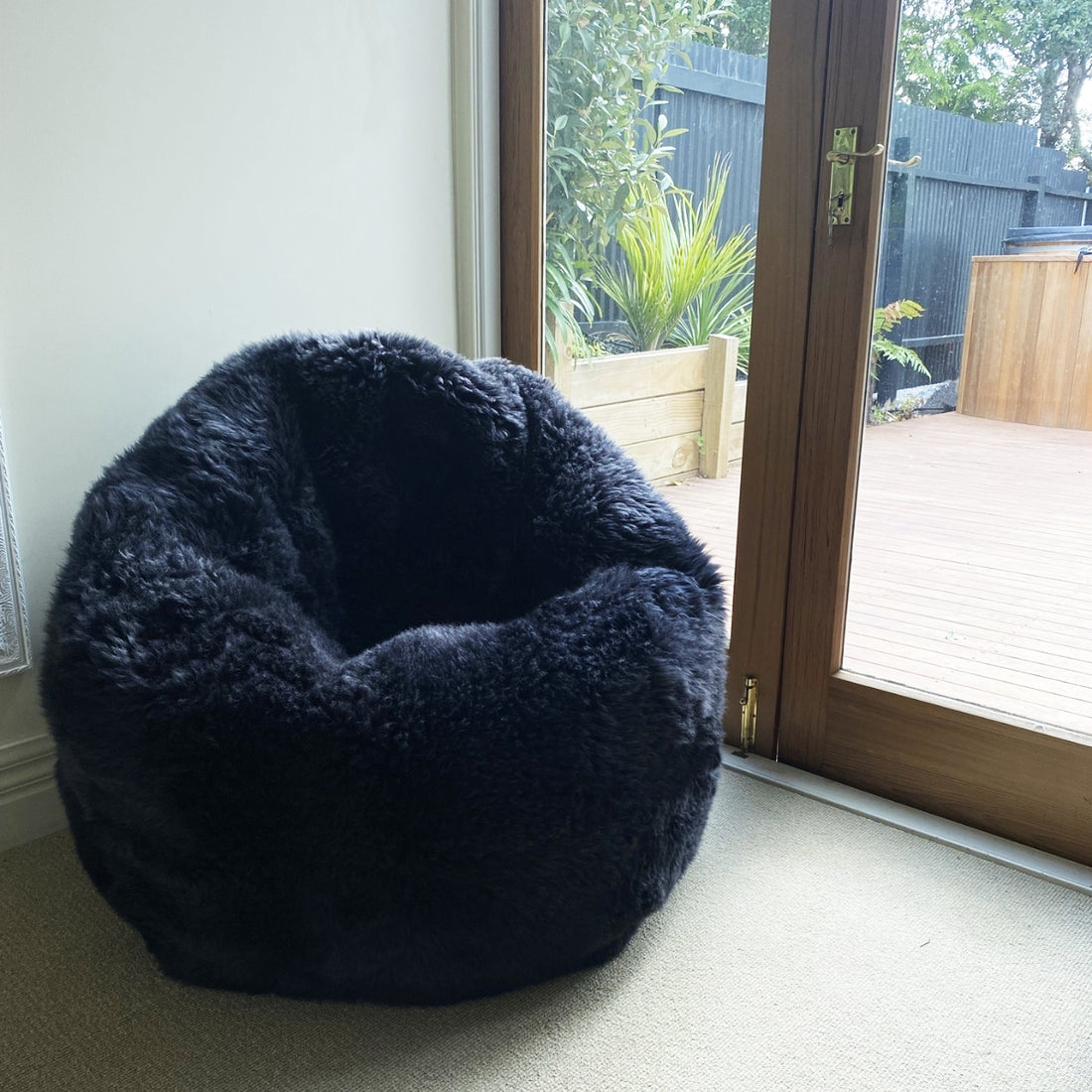 Revel in the comfort of your own home with this oh-so-luxurious Bean Bag. Lovingly crafted using an impressive 10-12 Sheepskins pelts, this Bean Bag is guaranteed to be the favourite chair in the house.
Lush Long Wool in a range of colours to compliment any décor. Classic sheepskin home wear is durable and specifically designed to hold its form under intense lounging pressure. A small non-slip leather base is employed to reduce movement. Zip fastened. Fabric inner.
Made from specially selected 100% New Zealand grown, high grade Sheepskin. Our pelts are then tanned and finished onsite from a small and dedicated team of proud Kiwis.
Please allow on average 12 working days for us to hand make your awesome new Bean Bag


New Zealand Bean Bag Orders;
Filling is included for orders throughout New Zealand. Approx. 250-350 Litres of beans
International Bean Bag Orders;
We are unable to send stuffed Bean Bags internationally due to sheer size. Please select un-filled on order. 250-350 Litres of Standard Bean Bag Beans will be ideal to self-fill at destination
Unsure of which colour to choose?
Purchase a handy colour swatch and see for yourself which colour is for you. Click here to purchase a colour swatch
Price is $5 plus delivery