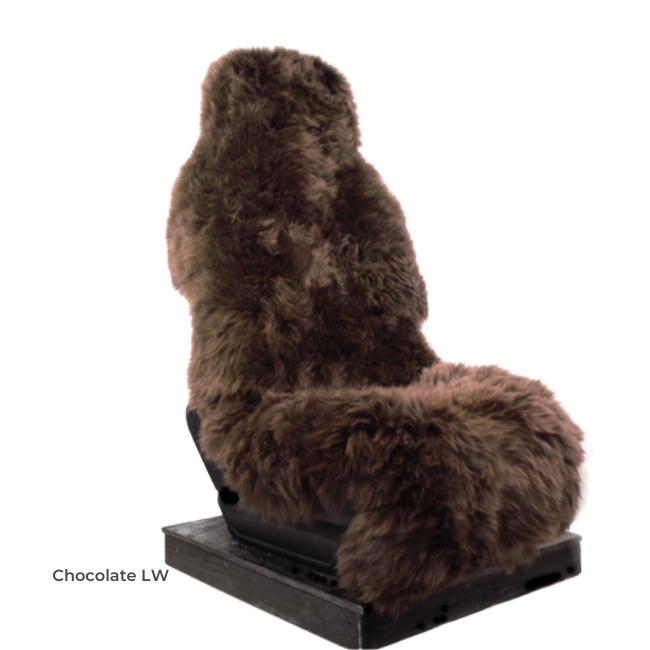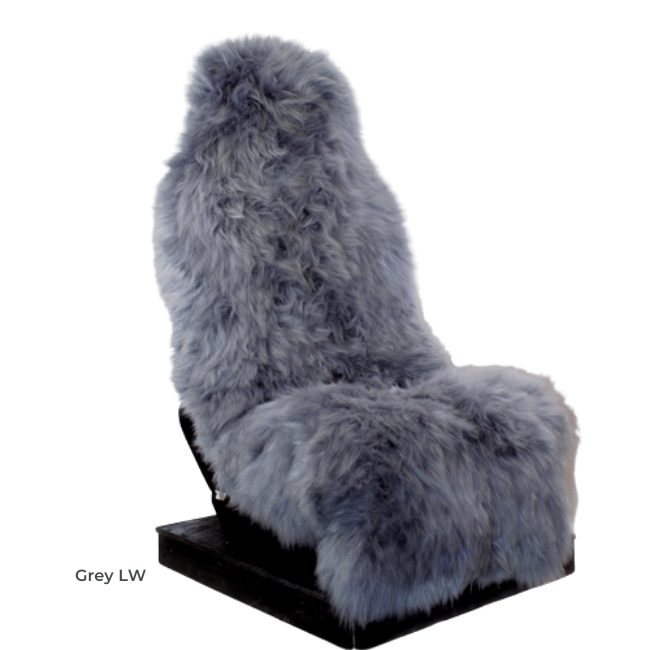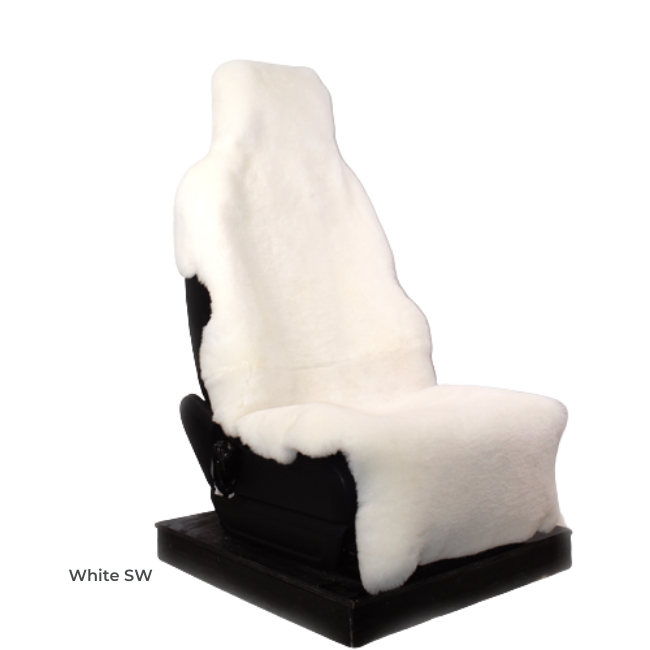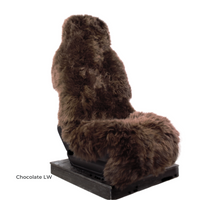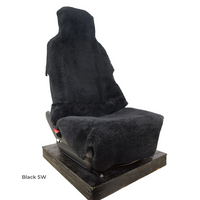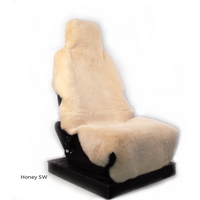 Enjoy year round comfort with these luxurious sheepskin car seat covers. Made from carefully selected sheepskin these are a universal fit for standard car seats and are designed to not affect side airbags. Designed to go over the car seat headrest and using easy-fit Velcro fittings under the seat to hold them in place these covers are easy to put on. They are also very simple to remove for cleaning. A synthetic fun fur back goes over the rear of the headrest which helps keep the seat cover in place. This material has a slight stretch to fit a variety of standard headrests. It also has a natural look and feel.
Sheepskin car seat covers are perfect for old cars, new cars and everything in between. They help preserve the upholstery and stop it getting damaged by the sun or constant wear. They bring comfort and support back to well-worn car seats. The air circulates through sheepskin so these are perfect for hot climates, especially covering leather seats. Sheepskin is also warming and very comfortable perfect for long drives or simply tripping around town.
Size: Total length 130cm, (seat back 76cm, seat length 54cm) and width (at seat join) 60cm.
This sale is for one car seat cover. If you would like a pair please add 2 to your cart.
If 2 are purchased we will supply a matching pair.

All Classic NZ dyed sheepskins are fixed to prevent leather dye transfer but there are no guarantees against use on different types of car seats & materials. We recommend only using natural or light-coloured sheepskin seat covers on light coloured car seats such as cream and beige.